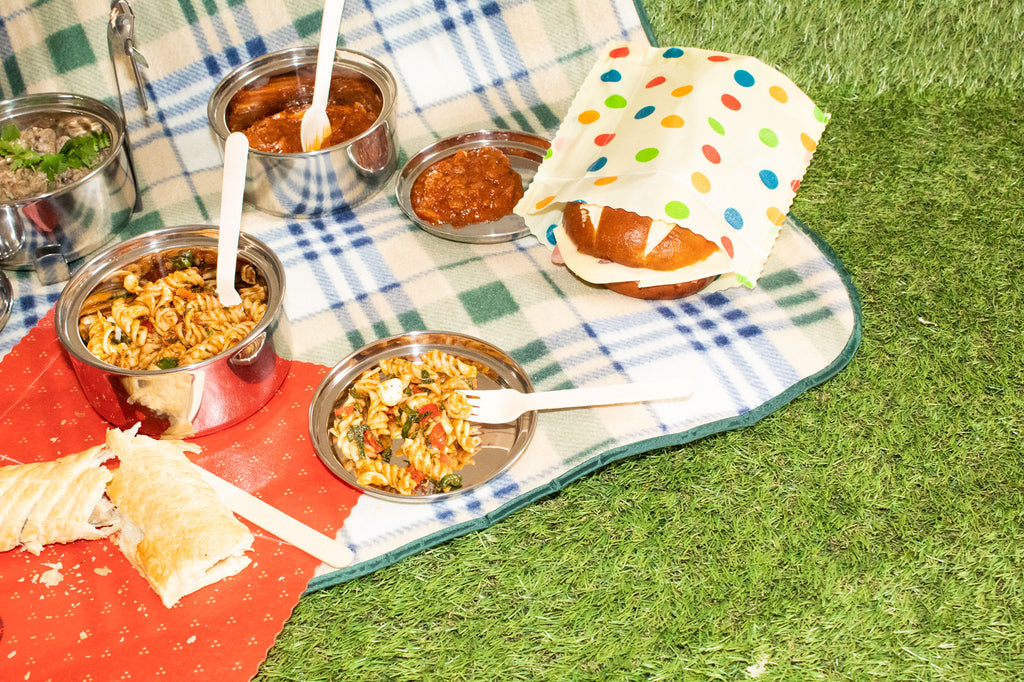 Picnic (noun)
An occasion when a packed meal is eaten outdoors, especially during an outing to the countryside.
There's nothing better than a walk in the great outdoors with family or friends, the daffodils are now in full bloom, lambs are running around in fields and buds are starting to grow on the trees.
Whilst the weather may not be guaranteed spring time can be amazing, it can have warm days and just like that the wind can change and it can be instantly cold again, tricking us. There is still plenty of opportunity to go outside and enjoy your surroundings and of course that pleasure of eating food.
A picnic can be as simple or decadent as you like, impromptu sandwiches over the park or a fully planned feast, whatever takes your fancy! Simply pick an ideal location, bring something to sit on and enjoy. At Thatch&Stone we've even got ways to help you stave of the chill, our double walled insulated tiffins mean you can pack hot bolognese, pasta, curries or soups, just like our friend Gerald Stafford. They can hold three separate hot foods, all packed into one carrying stack.
For traditional picnic staples sandwiches, scotch eggs, fruits, cakes, cheeses, use our eco-friendly beeswax wraps.
Whatever your tastes we at Thatch & Stone have a great offer, get £10 off when you buy the tiffin and beeswax wraps together.
Enjoy your picnic.