Unique Gift Ideas & Christmas Must-haves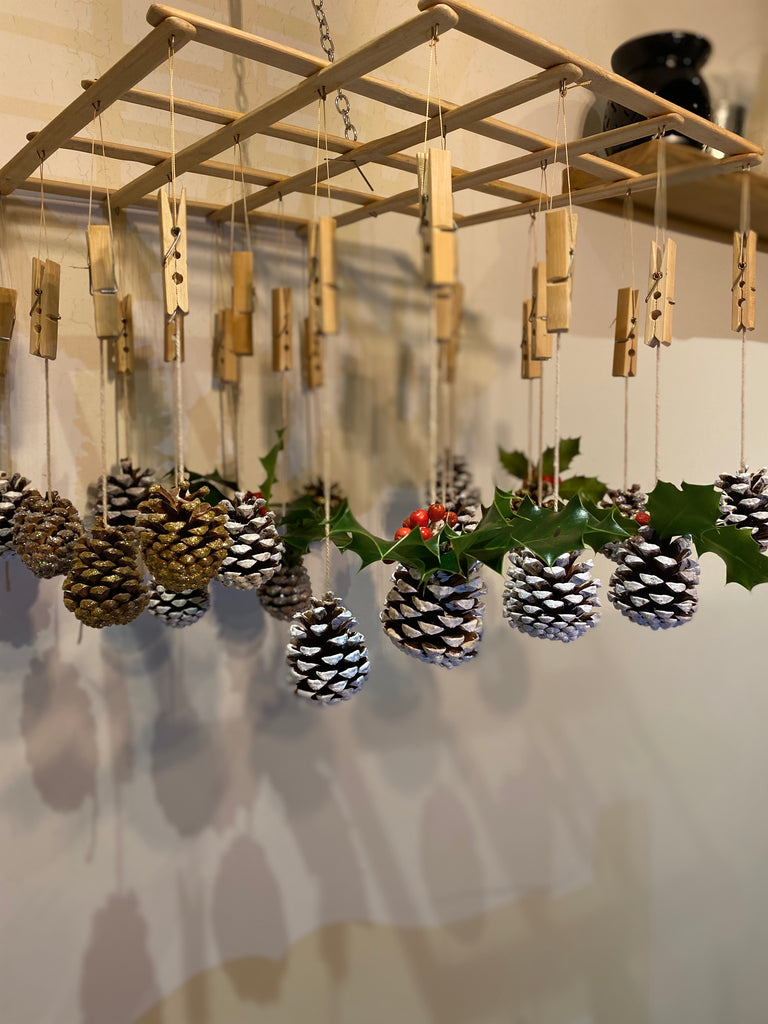 Unique Gift Ideas & Christmas Must-haves
Christmas 2022 is just 3 weeks away!

Are you looking for something a little different to surprise a loved one this year?


Or maybe you're just looking to treat yourself … read on for our gift ideas and Christmas hosting must-haves below! 
A unique 'press-ent' this Christmas …
A thoughtful gift that's built to last. Ideal for those who love wine, cider or even natural juices.
A unique gift, made to last.
With Thatch & Stone's Natural Oak Fruit Presses, your loved ones can make their own homemade produces to enjoy year after year.
Using traditional methods to extract fruit and vegetable juice, the presses are manually operated - but very simple to use.

 
No need for a power supply & eco-friendly!
Great for outdoor use, greenhouses, outbuildings, garages, utility rooms or your kitchen.
Presses are not limited to cider and summer berries. With a solid oak or aluminium base and steel bound oak cage, these presses are also ideal for hard and soft vegetables.
Perfect for making natural immunity juices to prevent any colds this winter or for those who fancy making their own oils, jams & a variety of other produces.
Why not choose something a little different this year?
A statement gift for those who love to host …
Thatch & Stone's unique collection of hand crafted polished Aluminium Bottle Racks are perfect for those who enjoy saving and displaying their favourite bottles.
Show off on the countertop, display on the table or have it freestanding on the floor - maybe right next to their preferred chair to relax, unwind and indulge in a cheeky tipple.
Take a look at our different designs and sizes.

Eco friendly stocking fillers

 

Made with all natural ingredients, our range of clothes detergents and linen mists are a go to gift for those who enjoy delicate smells.

 

A practical gift that keeps on giving …

 

This Christmas is going to be tight for many UK households. With utility bills soaring, it's always great to find new cost saving solutions to reduce your household bills.

Thatch & Stone's Victorian design Pulley Ceiling Airers can help cut tumble dryer expenses. According to Uswitch, cutting out the tumble dryer three times a week could save up to £223 a year!
A Thatch & Stone Pulley Airer is not only a unique gift, but will help cut future costs whilst being good for the environment!
Handy for keeping the heat in  

…
A super useful gift idea for those who spend lots of time in the outdoors - whether it be walking, hiking, fishing, gardening etc. Also ideal for individuals, couples or families who enjoy camping and outdoor cooking.
These stainless steel 3 tier Tiffin Boxes are dishwasher safe and designed to keep food warmer for longer.
Think you'd find these handy?
Not only are these a great gift, they're an invaluable addition to your cookware.
If you're feeling the pressure of hosting dinner this Christmas, these easily stackable thermal pots could be the key to keeping your cool whilst the veggies remain nice and hot.

A hosting must-have
Thatch & Stone's Stainless Steel collection also includes authentic Indian Kadai style dishes. Designed with double handles for serving, these bowls are dishwasher, oven and hob safe and are guaranteed not to chip or break.
Perfect for serving both hot and cold foods.

Please note: postal strikes may affect your delivery time. Please make your order as soon as possible for Christmas delivery.