Introducing the new Natural Living range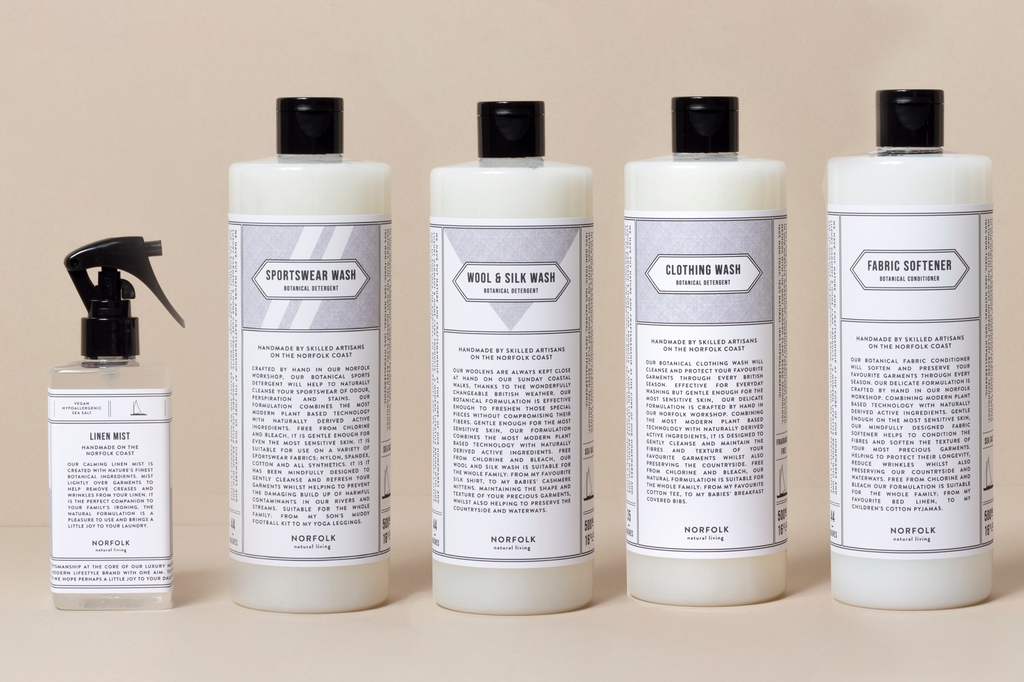 We've got some exciting news to share, we've expanded our laundry range, just in time for summer. Making eco-friendly clothes airers is great but we wanted to provide you with something which helps you wash your clothes as well.
We've teamed up with the guys who produce the Norfolk Natural Living range, their range of products will make your clothes wash and smell amazing, while being kinder to the environment. We're stocking Clothing Wash and Fabric Softener plus specific washes for your denims, sports gear, wools and silks and baby clothes. 
To compliment these washes we have Linen Mist too, best used when clothes are dry and before ironing, this mist will help reduce the creases in your clothes, speeding up your ironing and locking in that coastal scent.
Completing the laundry range, we have Cedar Balls, these are ideal for keeping moths and other fabric loving insects at bay, protect from mildew and also any odours. Sold in a set of 8, they are made from 100% cedar and come in their own bag, perfect for hanging in your wardrobe.
Now we couldn't do a new range without looking after 'man's best friend', to keep them smelling sweet we have eco-friendly Dog Shampoo! It's made using the finest ingredients, including coconut oil and citrus fruits. Designed to gently cleanse the coat of even the muddiest dog, it's delicately scented with a blend of naturally derived extracts. We're sure you're four-legged friend will be very pleased!
We adore this new range and think the coastal scent is perfect for bringing the seaside to your home. Matched with our clothes airers, your laundry room will be smelling fresh and look so inviting that you'll never want to leave!