Wine racks save your legs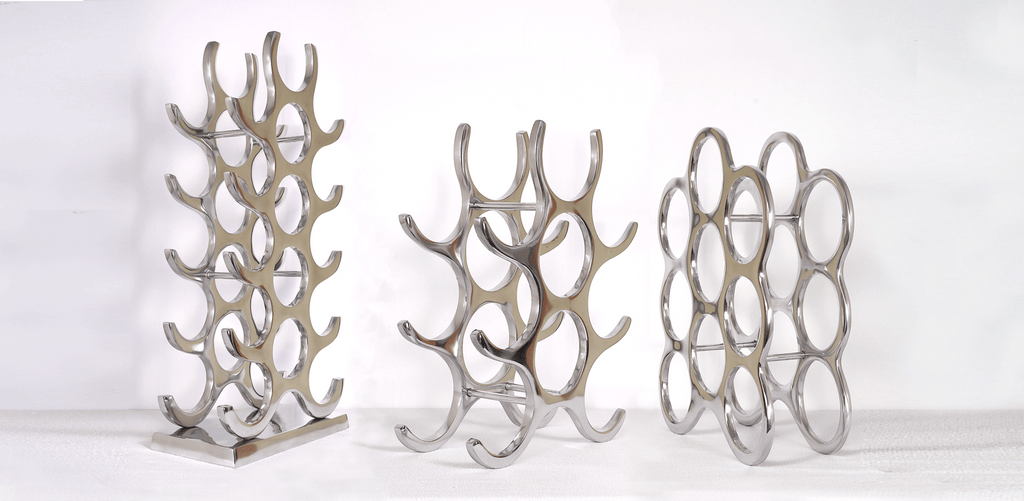 We've all seen the advert, people hiding their wine down an imaginary flight of stairs, yet it's hidden still in the box behind the sofa.
Don't pretend your wine is in a cellar, put it proudly on display with our unique variety of wine racks, there's one for every occasion in every home.
Free standing and handcrafted in polished aluminium, we have racks which are able to hold from 5 bottles to 27 bottles of your favourite tipple or fruit juices. In a variety of shapes and sizes, we're confident there is a wine rack to suit your needs.
Of course, you can use our racks to store your shop bought wine, but have you ever thought of making your own? Use our fruit presses, which also come in a range of sizes, to make light work of squeezing your future wine. Store your wine in our oak barrels, if a rack isn't to your fancy.
Whatever you are celebrating let's see the bottles in our wine racks and not a box in a pretend cellar. Cheers!