6 Fruits to Forage this Autumn …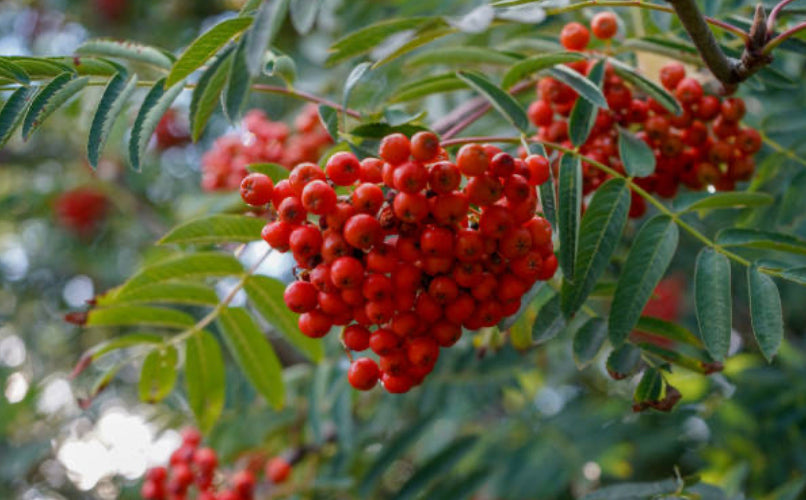 Why not cut down on your weekly shopping bill by foraging your own autumn berries this October? 
A great way to continue spending time outdoors as the weather drops cooler. Gather some vitamin rich gems that can be used to make delicious juices, jams & jellies. 
1. Elderberries
If you're looking to strengthen your immune system naturally this winter, elderberries are just for you.
Packed with Vitamin C and Vitamin B, make into a smooth syrup to soothe coughs and sore throats or to aid colds, flu and minor headaches. 
Perfect for syrups, jams, & (boiled) juices.
*It is highly recommended that elderberries are cooked before consuming to avoid any stomach irritations.
2. Hawthorn Berries
Have you ever tried Hawthorn jelly?
Hawthorns are a common berry found in hedgerows all over the UK. A medicinal berry good for your heart, known to help treat a range of problems including irregular heartbeat, chest pain and heart failure. 
They also make a fabulous addition to your festive flower arrangements this Christmas. 
*Do not consume the Hawthorn berry seed.

3. Rosehip

During the Second World War, the British population had restricted access to Vitamin C in their diets. As part of the solution, the government sponsored rosehip foraging.
Did you know that rosehips contain up to 20 times more Vitamin C than oranges! 
The orangey-red rosehip berry can be used to make jams, jellies, wines, teas or warm winter stews.
Read more here — https://leapfrogremedies.com/2020/10/28/6-health-benefits-of-rosehip/
4. Bullace

The bullace is the lesser known cousin of the wild plum.
Similar in colour to the sloe berry and in shape to the damson, the bullace is a rarer fruit but can be found in UK woodlands and hedgerows.
Another great source of Vitamin C, simply eat from the tree or use in pies, jams, crumbles or juices. 
5. Sloe Berries 
When you hear 'sloe berry', what comes to mind? 
Many of us have sipped a cold glass of sloe gin in the garden during the summer, but did you know that sloes, related to the cherry, are also packed with Vitamin C and E? 
6. Rowan Berries
A favourite for jams & jellies, perfect for accompanying meats & cheeses.
Rowan berries are notably bitter, but flavour can be tamed and adjusted if cooked with sugar.
Another ingredient found in traditional medicine, the Rowan berry was used to soothe sore throats and relieve congestion.
With more antioxidants than blueberry, more vitamin C than oranges and more beta-C than carrot, the Rowan berry is a fabulous fruit to have in your foraging basket.