Make the most of having your central heating on …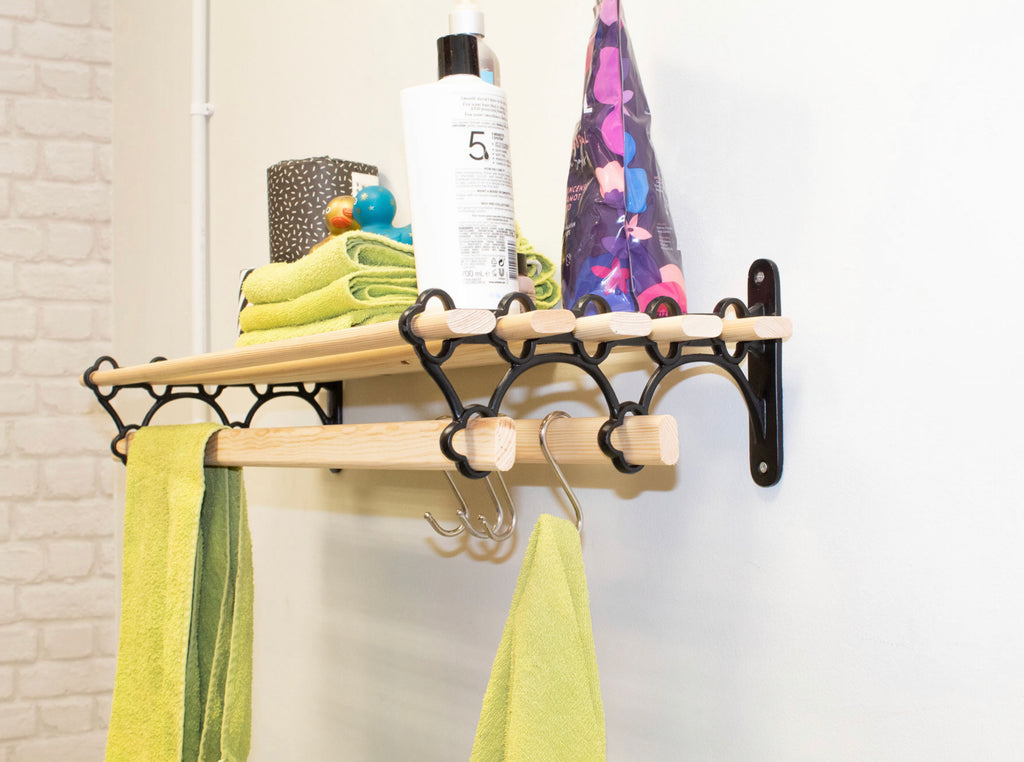 With most of us all being more mindful of when we switch on our central heating this year, ways of maximising use of the residual heat in our homes has never been so important…
If you have a Pulley Clothes Airer to dry your laundry, make sure to install your Airer in a room with a radiator or heat source to accelerate drying time.

Aside from the Pulley Collection, our Wall Mounted Drying Racks are great for drying extra washing. 
Based on a traditional Victorian design, this shelf offers decoration and function to your kitchen, bathroom, utility, dining room or even outbuildings. 
If you have been staring at the empty spot above your radiator, make sure to get yourself one of these shelf racks.
 

As the heat rises from your radiator, you'll have dry towels and smalls in no time … without turning on your tumble dryer and without using any more energy!
This is much more effective than hanging your clothes directly over your radiators to dry, which puts pressure on your boiler and so is likely to cost you more! 

As Jordan Chance at PlumbNation said: "We would recommend that you stop using your radiators to dry your clothes. The clothes that you place over the top of your radiators prevent the heat from escaping and heating your room, meaning that your boiler has to pick up the slack and work at a greater rate - increasing costs." (See more)


Cast Iron brackets available in different colours to suit your room's aesthetic. Available with five, six and seven laths. Standard lengths are 0.9m 1.2m and 1.4m, alternative sizes are available on request. 

Order yours today and make the most of using your central heating this autumn/winter.
#energysaving #savemoney #saveenergy