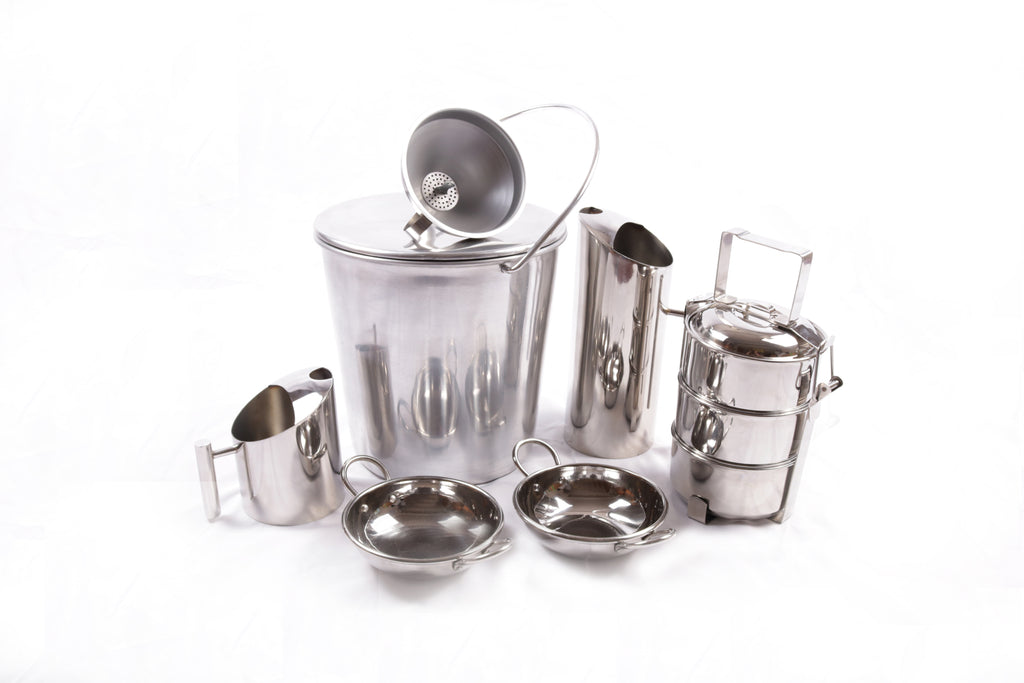 It's not a myth, we've heard through the clever people who look after the weather and understand space stuff that as the earth moves the sun, the Northern Hemisphere tilts closer to the sun. This, apparently means, that summer is on its way and it's going to start getting warmer.
With it now being June and only having a few days of warm weather this year, lots of things are suffering; the birds aren't getting enough insects to feed their young, we're all having to dry our washing indoors (thankfully we have airers to help with that) and our poor old garden furniture has been ignored.
Happily though things are due to change shortly, the weather will warm and we've the perfect accessories to add to your garden furniture. Our stainless steel tableware will help you impress this season, it's all sturdy, non-chip or breakable and dishwasher safe. The 5 and 10 inch jugs are just perfect for cocktails, pimms, fruit juices or water, the lip will ensure objects such as ice cubes or fruit slices will be held back and being stainless steel, it won't mind if you forget to bring it in overnight.
Don't let the current version of Spring get you down, there's much more to look forward to this year and we're here to help you make the most of it.