Drip, drip, drop little April showers.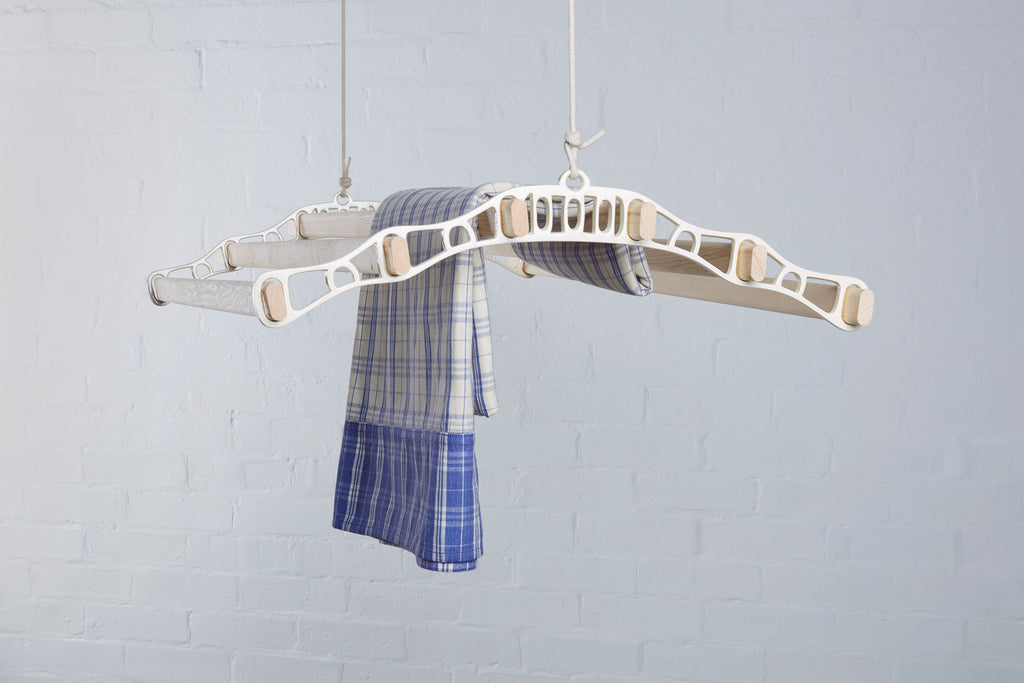 They can play havoc with your laundry! One minute it's dry and fresh with a nice spring breeze the next the heavens have opened, and you've got to dive for cover.
We know this, which is why everyone needs our clothes airer helping you keep on top of your laundry throughout the year.
With the laundry hanging up high, out of the way, you clear up floor space, the kids no longer use your clothes horse as a walker and the dog no longer crashes it to the ground, chasing the cat. No one has to run in and out dodging the raindrops with wet laundry
Heat naturally rises so it makes sense to have the laundry up high, where the air is warmer, reducing energycosts and negating the need for a tumble dryer.
Perfect for a utility room, airing cupboard or even above your fireplace, the airers are a natural solution to your laundry woes.
Available in a range of sizes and colours and lath sizes, there's a clothes airer for everyone and we're so veryproud of them. With FSC approved wooden laths and strong, sturdy cast iron ends, it's a purchase to last.
Our latest must have addition 'Smalls Hanger'- Perfect indoors and out! Plus, from the 13th April we're offering a free one of these with every clothes airer purchased!